Love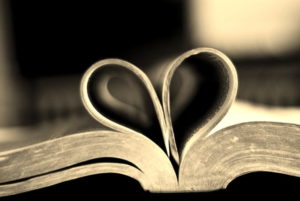 February is a month which, of course, contains Valentine's Day. The Bible, of course, says quite a lot about love. Below is a really famous part of the Bible about love, maybe you have heard it read at weddings, baptisms or even funerals. Many churches will read it on the first Sunday of February. It says:
" Love is patient, love is kind. Love does not envy, love does not boast, love is not proud. Love does not dishonour others, love is not self-seeking, love is not easily angered, love keeps no record of wrongs. Love does not delight in evil but rejoices with the truth. Love always protects, always trusts, always hopes, always perseveres. Love never fails."
Now my challenge to you is to read the passage again, but this time instead of saying "love", say your name. Doesn't it sound hollow? Because the truth is, Tom is not patient, Tom is self-seeking, Tom is easily angered. On the other hand, if you want a good description of what Jesus is like, try inserting the name "Jesus" in the place of the word "love". That's who he is!